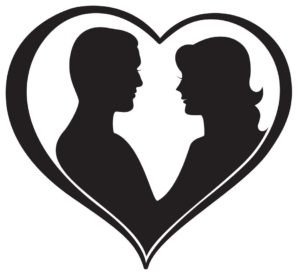 I've discovered that the majority of us date backwards. Society teaches us that we should date in order to get to know someone. I've learned that teaching to be the opposite of how it should be done. We should get to know someone BEFORE we decide to date them. Date with purpose and not for recreation. Could this person you're considering be your forever partner? If you're dating because you don't want to be alone on a Friday night, you could very well be missing out on the right one while you entertain mere companions.
Over a year ago, following the end of my last relationship, I decided that I didn't want to date. For the first time in my life, I didn't feel like I had to have someone. I knew in my heart and soul that I had relationship patterns must come to a halt. Based on my patterns, I knew that the male friend I talk to the most would likely become my next suitor. That was the carousel I had to stop riding. I could not allow myself to go from one partner to another without knowing who I am first. Because of my allowing the first man attracted to me enter my life so readily, I never developed my own personal likes or tastes (sports teams, music, film, political views, color palette, clothing, etc.). I simply followed the preferences of the man I was with at the time. I was brought up with the teaching that the man should lead. I have no problem being a willing follower. However, it's my fault if I don't allow myself time to find out if the man I'm about to follow is the best one to lead me. He may be right for another, but not necessarily for me. I determined that it was time for me to be alone with God; allowing Him to use the lessons of my past to cultivate the Judi of the future.
Here's the steps I took and why I believe that we are taught to date backwards: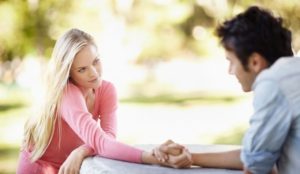 Step 1) I made a list of exactly what I must have in a partner. These are not preferences such as height, body type, eye color, same interests, etc. Preferences are superficial. Your "must haves" for your list are the things you know are of key importance to your ability to spend every day, for the rest of your life, with someone.
What is most important to you? Make your list and don't tell anyone what's on it. Someone interested in dating you (the backwards way) will ask you what you're looking for. Don't tell them. Why? Because it's likely that they will think they already are the person described on your list. They may have those qualities, but bear in mind that they may not be at the level you require.  Or, because of their interest in you, they will become what is on your list. This will be temporary because it's impossible to hold out a charade for long if it's not who they really are. This could also open you up as the object of their resentment later. Why? Because they changed for you and it still didn't work out.
Knowing your secret list helps you to determine quickly if someone meets the requirements. Listen to what they say in conversation. What do they post on social media? Remember, that people tend to present their selves the way they want the world to see them. It's not always the person they'd be at home. So, don't fall for your Facebook friends based solely on their posts. 
Step 2) I refer to the must haves on the list as my flags. If someone has the opposite or doesn't posses the key elements on my list, that's a flag not to proceed with a relationship any deeper than friendship.  Flags are your internal warnings. In the last year, I've found myself saying, "If a flag goes up, it's your guardian angel waving it like an air traffic controller. If you proceed, sooner or later, you will crash." I speak this from multiple crash experiences. I desire to see the best in everyone. I spot their potential, and hope for more based on that, while ignoring the flags I saw from the start. Well, that's the past.
Taking time to step away from relationship-hopping has helped me define my flags and spot them quickly. I'm thankful for my angels who never gave up on me and threw their flags down in disgust. Thank you, God for encouraging them to stay the course and keep waving their warnings. God knew that the day would come when I would not only heed them, but watch for them.
Step 3) I made certain that I didn't converse on a regular basis with any one of my male friends. Upon meeting them, I could tell that, although each one is great guy, they're not my great guy. Often within the first conversation, I knew that there was something on my list that they didn't meet. Although, I value each in my life, I know that I can't spend my daily life with any of them. And truthfully, if we married, they would discover that too. So, why not save the grief? Care enough about your opposite sex friends to not lead them on. Don't monopolize their time from finding their right partner, especially when you know it's not you. Pray that God leads their right one to them.
Let your opposite sex friends know where you stand, and always will, in your friendship. Don't fail them by allowing them to believe that you'll change your mind and might one day see them as a life-partner. Be truthful to them and yourself. Set your friendship boundary. If they cannot accept your stance, and continue to pursue and attempt to persuade you to change your position, you cannot continue the friendship. Cut them loose. You'll both be better for it. Remember, someone that truly respects you will honor you even if they don't agree with you.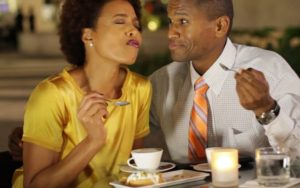 Step 4) I refuse to allow a friend to take me out to dinner. Friends go Dutch. I've allowed some exceptions, clearly laying out my dating position beforehand and there had to be a purpose for having dinner together. No "I want to know you better" dinners for me. Friends don't take you out to nice restaurants for dinner. Unless you have a friend with whom you decide to take turns treating each other dinner, don't allow them to buy your dinner every time you're together. Ladies, if you know you aren't interested in dating a guy, and you allow him to take you out repeatedly, you are dating him. That is exactly how he'll see it. You're leading him on and not being honest with him or yourself. Stay truthful.
Step 5) I had to come to acceptance that what I had hoped for in others was not what God had planned for me. I don't mind being alone. Being a writer virtually requires it. I had to accept what it was in my past relationships that made them wrong for me, and me for them. Once you stop pining for what was, you become open for what God has yet to come. Accept a winter season in your life because winter is necessary. It allows your life to rest and regenerate. It prepares you for full bloom. It's a quiet time.
Being alone doesn't mean you're lonely. This is your time to allow God to cultivate you. This is your time to change the person you were in your past relationships into the one God is preparing you to be for your final relationship. This is your time to learn yourself in relationship to God and His plan for your life. You don't need another person to complete you. That would mean that you're incomplete. If you think that way, then you absolutely should pray for a long winter life-season. Once you know who you are, and what your God-purpose is, become active in it. If you're working for God, you won't be looking for anther relationship to "complete" you. It is while you're busy for God that He will deliver you the right someone who will complement you and what you're already doing in service to Him. It is then that you will have someone to be yoked with equally; walking in unison toward the Kingdom.
If you follow my social media, you've heard me say, "If it ain't Kingdom, I don't want it!" This is a quote from Jerry and Tanisha Flowers of Redefined TV. It means that if God isn't the purpose for the union and the union doesn't compliment God's Kingdom, then I don't want it. Ask yourself, "Can I serve God better with this person by my side, or alone?" I'd rather be alone than with the wrong person. I will never allow another person to hold me back from serving God, from fellowship with like-minded believers, or cause me to doubt who I am. My value is determined by God and no one will be given the power to set my price and place me on a discount rack.
Satan knows what we desire and he's not above sending impostors. Take the time to get to know a person prior to deciding to date them. Know your flags and set your boundaries. Make a deliberate decision to date only the one who meets your most secret requirements. And most importantly, pray pray pray. Not for God to deliver your preferences, but rather for God to deliver to you the one who will best fulfill His Kingdom purpose alongside you. Pray, with gratitude in advance, for the one He is preparing for you while He prepares you for them. 
Below is a link to the Redefined TV website. I encourage you to watch their webisodes on YouTube. If you want to determine honestly what you're doing, or have done wrong, with respect to a God ordained relationship, these are the folks to watch. Their webisodes are short. So, lack of time is not an excuse for not taking a good look at yourself and your relationship/potential relationship for what it is and/or should be.
Also, I encourage you to watch Marriage Today with Jimmy and Karen Evans. Below is their link. You can find them on YouTube as well. Jimmy and Karen came dangerously close to divorced. They speak from first-hand knowledge as to the changes they had to make in themselves and their relationship. There was much they learned about being a couple committed to God and to each other. They learned how to embrace their differences, how to treat each other as God commands, and how to serve God in unison. If you are married, or have been married, you will learn much about how to better your relationship, or how to behave in your next.
Redefined TV: http://www.redefinedtv.net/
Marriage Today: https://marriagetoday.com/
In closing, I've learned that you rarely, if ever, get to know someone by dating them. Learn them by talking with them. As you both become more interested in each other because you haven't discovered flags, then both will commit to speak with full disclosure. You will want the other to know you, and you them, so neither make the mistake of dating, or worse, marrying someone you later discover you don't even like. When no flags raise, and you've prayed both together and separately, then make your decision to date. See where God takes you. Be patient and let God lead. If it's Kingdom, and you're living in His will (that includes remaining physically biblical), God will let you know how to proceed. I'm looking forward to the joys and the rewards of a God ordained relationship. Aren't you?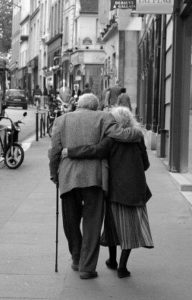 "Therefore, what God has joined together, let not man separate." Mark 10:9 (NKJV)