The last blog I wrote was almost a year ago. Much has swirled around me since. I made the decision not to write during the year.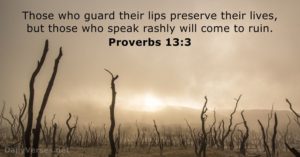 I could've written about people who live their lives in a sequence of lies. I could've written about the challenges found in changing one's living arrangements. I could've written about love relationships and my marital engagement. I could've written about all sorts of highs and lows. I could've written about how Satan uses fears to halt your forward progression. I could've written about my weekday job and my script-writing projects. Yet, I chose not to write about any of those. Sometimes, there's much to say, but it's best not to speak; best to listen to God for discernment.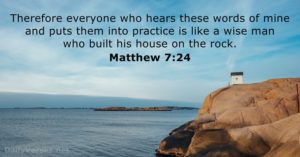 I recently celebrated another birthday. Unlike most, I didn't choose to reflect over any portion of my life, but rather on knowledge and wisdom. We've all heard it said, "With age comes wisdom." Still, there are many who are decades full of knowledge, but carry little wisdom.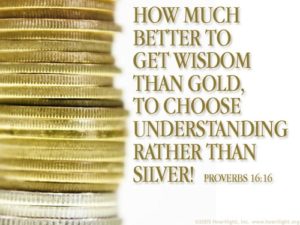 Knowledge is defined as facts, information, and skills acquired by a person through experience or education; the theoretical or practical understanding of a subject. Wisdom is defined as soundness of an action or decision with regard to the application of experience, knowledge, and good judgment.
You see, it's not enough to educate yourself, it's how you choose to implement what you know. Do you choose to utilize your wealth of knowledge to manipulate others into believing untruths? Perhaps you've learned to communicate better with a family member. But do you use those skills to strengthen your ties and share Jesus' love and salvation? You say you've learned from your past love relationships, but do you utilize those lessons so as not to repeat your habits? Would you recognize a relationship that's a gift from God when one's presented? Everyone gains a measure of knowledge from life's highs and lows. But do you place your focus on the lows in your life; forgetting the blessings, regardless of how small? Do you allow fear to grip you so hard that you can't move? Satan loves that. Do you brag on yourself and your accomplishments, rather than give praise to God who gave you the talent and opened doors for you to reach those goals?
"Knowledge is what you've learned; Wisdom is how you apply what
you've learned." – Judi Robinson
Many times, I've laughingly said that "I'm not a senior citizen. I'm a seasoned citizen. And if the good Lord lets me live long enough, I'll be a Cajun potpourri of spice by the time He takes me home." As
comical as the statement is, there's truth in it. Every day is a learning opportunity (spice). Every day is also an opportunity to act upon your knowledge with wisdom (the measure of spice used at the appropriate time).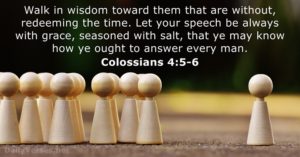 I hadn't always acted in wisdom. Yet, now I seek it. My decision to write now, verses during 2019, was indeed a display of wisdom.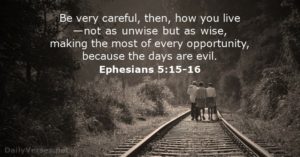 The wise advice I offer is not mine at all, but God's.  And that is: seek the wisdom of God over the knowledge of man.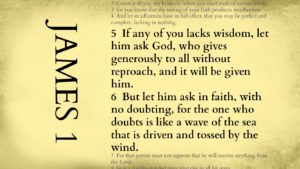 Scripture References:
Those who guard their lips preserve their lives,
but those who speak rashly will come to ruin. {Proverbs 13:3 (NIV)}
How much better to get wisdom than gold,
to get insight rather than silver! {Proverbs 16:16 (NIV)}
Be wise in the way you act toward outsiders; make the most of every opportunity. Let your conversation be always full of grace, seasoned with salt, so that you may know how to answer everyone. {Colossians 4:5-6 (NIV)}
Therefore, everyone who hears these words of mine and puts them into practice is like a wise man who built his house on the rock. {Matthew 7:24 (NIV)}
Be very careful, then, how you live—not as unwise but as wise, making the most of every opportunity, because the days are evil. {Ephesians 5:15-16 (NIV)}
 If any of you lacks wisdom, let him ask of God, who gives to all liberally and without reproach, and it will be given to him. But let him ask in faith, with no doubting, for he who doubts is like a wave of the sea driven and tossed by the wind. {James 1:5-6 (NKJV)}