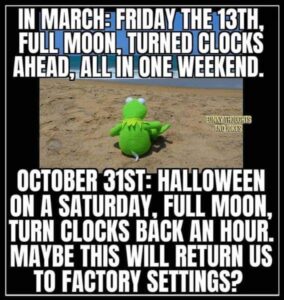 2020…hmmm. How does one describe it? Would you say that it is the year that wasn't, or the year that was too much? As we near the end of 2020; a year in which we all had high hopes, one can't help but reflect on it.
Early this year, the world was hit with a viral plague, Covid-19, originating from China. Many perished. It took months for the medical community to gain understanding of this deadly virus. As with all viruses (flu/cold), common sense wins overall. Behaviors such as washing your hands and surfaces often and be respectful of someone's personal space should practice anyways. Mask wearing, and its effectiveness, has been a tossup. The bottom line of what we've learned is to protect the vulnerable; the elderly and those with comorbidities.
The year that wasn't: Because of Covid-19 lockdowns, the United States, and the world, lost the celebration of spring. It wasn't long before summer passed us by without vacations, picnics, and parades.
Now, it's autumn and heading quickly toward winter. Still, there are places that haven't fully reopened. Those that have managed to open are doing their best to maneuver around freedom-limiting restrictions for both the business and its patrons. I'm personally not a fan of "the new normal" one bit.
Yet, as depressing as this year has been, I'm sure if you reflect on the positives in your life, you'll find many. And those should make you smile. Did you find ways to make lemonade out of the lemons you were given? Did you finally learn to appreciate time with your family? Where you able to navigate the restrictions in order to accomplish a desire or a long-neglected project? Wasn't that feeling exhilarating? Think about those moments and smile.
Here's my 2020: I packed up and moved to another state in mid-February in anticipation of my upcoming marriage on May 5th. I drove a U-Haul and towed my car on a flatbed all by myself. Why by myself? Because the action was purposeful and I was prepared to have some God and Judi time during the drive. Seeing that I can't back up straight with a backup camera on my SUV, this was quite the feat. I wanted to do it by myself and I did. It's only with God that I drove that thing like a champ!
I started a job in my new state in March. I was laid off on April 4th due to Covid-19. Instead of panicking, I found myself grateful for the one thing that I never seem to have enough of…time to write. God blessed me and I wasn't going to take it for granted. So, I delivered scene suggestions to a gentleman I'm assisting in screenwriting his film and I finished the script, Banking The Coals, based on Michele Davenport's autobiography Ripened On The Vine.
My husband and I were married on the date we chose, May 5, 2020; two years from the date we met. Because of Covid-19 restrictions, our wedding plans changed several times. Our desire was to be married on a beach. Flights lost, lodging canceled, wedding dress was purchased twice. Long story short, we were on "Plan D" by the time our day arrived. The day was perfect at Panama City Beach, Florida.
Our sunset wedding offered both the sun setting at one end of the beach, and the rarity of an almost full moon rising on the opposite; the making of beautiful photos. We were blessed that the restaurant where we chose to have our wedding dinner was permitted to open for indoor seating only the day prior.
Following our ceremony, we left for the restaurant. My 2011 vehicle made a horrific clunking sound. We managed to limp it to wedding ceremony dinner and spent the remainder of our wedding trip trying to get the vehicle serviced. We ended up having to purchase a new car in order to drive home.
It wasn't the perfect wedding trip, but God was in it all the way. How we managed to get to Florida without the car igniting in flames was nothing short of a miracle. The ability to purchase a new vehicle without showing my income (remember I was laid off and had no unemployment at the time) is also miraculous.
At the end of May, I began a new job and was blessed with the birth of a new grandson. I have yet to meet the little guy in person, but I'm thankful for the technology that allows me to stay active in the lives of my children and grandchildren.
While working this new job, I've had surgery on a severely torn meniscus and four discs replaced in my neck; the result of tripping over long pajama pants and knocking myself out on the bathroom doorframe the year before. God has blessed me with rapid healing so that I didn't lose much time on the job.
The year that was too much: Here we are in a United States presidential election year. I suppose if China wanted to interfere with the American elections, unleashing a virus during this year would certainly do it.
Never has the world known the United States media to suppress stories and/or report as if every story is the reporter's personal commentary, or that of whoever signs their paycheck. Our nation used to rely on its press to ask tough questions and dig deep to find answers. Even if the reporter personally didn't like the answers they uncovered, they reported it unbiasedly. Gone are the days of investigative journalism.
Never in American history has it been where genders don't exist, yet every person been assigned a label based on their skin color, political affiliation, or religious beliefs. If you disagree with the label you've been assigned, you're treated with distain, and in some cases, violence. It breaks my heart to see this happen to our nation.
The United States has always been a country that values life. This is the reason we don't send kamikaze pilots or bombers to fight our wars. We won't bomb schools where a known terrorist is hiding. Yet, we've become a nation where late-term abortions are acceptable. We ceased being a nation where all lives matter. We've become conditional and only certain lives matter.
Regardless of who is chosen to lead this country, we're reminded in Romans 13:1, "Let everyone be subject to the governing authorities, for there is no authority except that which God has established. The authorities that exist have been established by God."
If based on the policies of our elected officials, the United States slides downhill toward the evils of hell, then we as believers must stand strong. We must fire up and prepare all possible for the return of Christ. And so as not to suffer long in the chaos, we should pray that the Lord not delay in bringing His children home.
I come upon another birthday of my own. Perhaps it's the other way around and the birthday has come upon me. Either way, there's something I've noticed. Although it seems that this year either missed out on much of what we once appreciated, while at the same time it's been way more than we'd like to admit, followers of Christ have been humbled. We recognize that what we valued most about our nation's freedoms, and our innate love and respect for one another's lives, has been overlooked and taken for granted. We admit that we let it happen. We collectively pray that our repentance will grant us the mercy of God and that He heals our land. "If my people, which are called by my name, shall humble themselves, and pray, and seek my face, and turn from their wicked ways; then will I hear from heaven, and will forgive their sin, and will heal their land."           (2 Chronicles 7:14)