Blood Moon: Days of Noah
(Feature Film Script)
My current project is the screenplay for Blood Moon: Days of Noah, based on the novel and squeal to "Run" written by Dr. Chance McLin. This continuation is action packed as a "new breed" of C-1 become creative in thwarting the plans of the Antichrist. McLin's brilliant mind, and mastery of end-time prophecy, is cleverly exhibited within the weaving of this tale. The story brings attention to CERN, Transhumanism, the hidden secrets of the Vatican, and much more. Soon, I'll have the big screen version of this novel ready for production negotiation.
Ripened On The Vine
(Feature Film Script)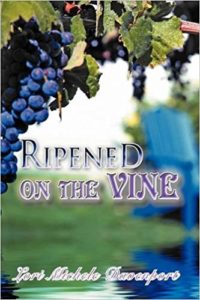 I've contracted with Michele Davenport to write the script based on her life testimony as detailed in her book "Ripened On The Vine".
Michele has experienced a life that many would not have physically or mentally survived. Despite a lifetime of abuse, she has managed to forgive all who had victimized her. Her lesson in forgiveness is one everyone should hear. Each one of us has the ability, with the grace of God, to forgive those who have caused us hurt. Every experience is an opportunity to build faith. Michele shows us how.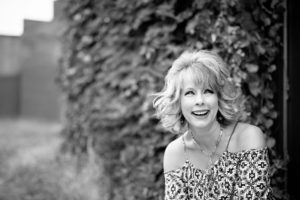 Michele Davenport brings to churches, prisons, and venues her message through Faith Builders Ministry. Please see the attached link if you'd like to learn more about Michele, and/or have her speak to your group. You can order her book by clicking the link below.
I am honored to be the vessel chosen to bring this story of tenacity, faith, and forgiveness to the screen.
Click here to link to Faith Builders Ministries
Click here to purchase Ripened On The Vine
The Ronnie Hurst Story
(Feature Film Script)
When you write, people approach and request that you help them tell their life story. We all have stories to tell. Because of that, and the many who have approached me, I knew that I could never write all of those as individual books. I began to consider writing a compilation book of inspirational life testimonies. As that crossed my mind, Ronnie Hurst crossed my path. I asked him to email me a brief summary of his life. Wow!
Ronnie Hurst was born a triple amputee and has met those challenges and beyond. He has trained others to be successful singers and performers in the entertainment industry. He was instrumental in the design of handicap accessible public areas for the state of Texas by offering input to his friend, then governor, George W. Bush.
Ronnie's dream is to operate a non-profit school for the performing arts for those, who are considered to have, disabilities. I say, "considered to have," because these people are anything but. Ronnie's story is one to enlighten, inspire, and encourage.
I see Ronnie Hurst's life as a film more so than a book. I expect to begin writing this screenplay by mid-2018.
Retooling An Old TV Series
(Television Series Scripts)
I was approached by another screenwriter to partner with him in retooling a 1985 television series (can't divulge which one). This prime-time programming focuses on the characters, rather than a prop as the old series did; giving it a fresh concept which offers both emotional and mind challenges for the audience. I'm honored to be asked to participate in such a project. We should begin working on the scripts for this by mid-2020.